Instead of getting ready for my Girl Scout meeting tomorrow night I was playing on Picmonkey. So with out further adieu here are some close ups of my "winterized" putz village.
I've only been collecting putz houses for a few years and don't have any vintage ones (yet). This is the first year that I've decorated my own house, next year I'm going to make one from scratch.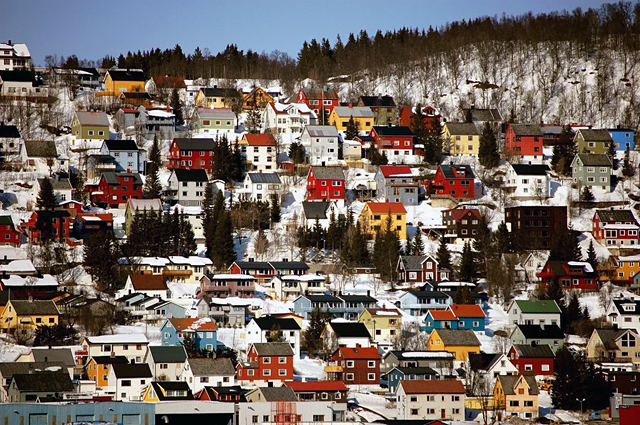 Norwegian port Tromso
Have you ever noticed how Norwegian towns look like putz villages? That's one way to break up all that white.
TTFN,
Chris =]